Looking for an easy HOA Compliance solution?
Look no further.
Hestia Software provides easy HOA compliance through our mobile app—the HOA Toolkit. Track violations, look up property notes and identify architectural approvals, in the field. All from the convenience of your mobile device. 
No need for an active internet connection while in remote communities.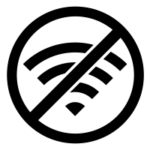 Track updates from within our app and sync later.
You can find out more about HOA Toolkit and our upcoming suite of tools on the Products tab.